Lighten Up Your Mood & Keep Your Devices Charged Up With This HD Earbuds & LED Smart Power Bank
Are you an active person and love music on the go? Your Bluetooth headphones not giving you the diversity you want? Then it is time to have these diverse Multifunctional Wireless Earbuds in your collection.
The earbuds that support your busy lifestyle!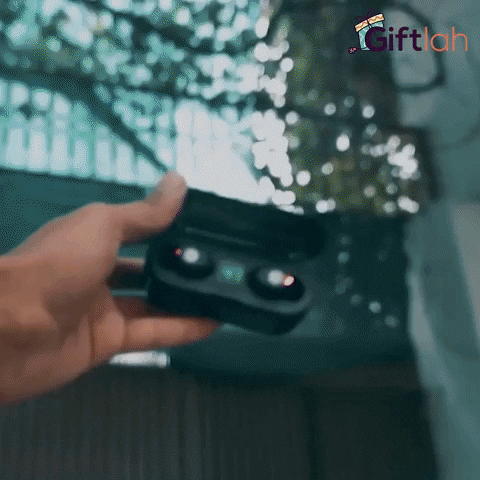 The F9 TWS Bluetooth 5.0 Wireless Earbuds are hands down the best true wireless earbuds on the market. Able to adapt to your busy lifestyle and utilize your mobile device to the fullest, you can ditch your corded buds for good!
Benefits:
One-touch key control. With these earbuds, you no longer need to reach for your phone while driving, jogging, doing workouts, and more. You can change music, adjust volume, entertain calls and even activate Siri with just the slightest touch.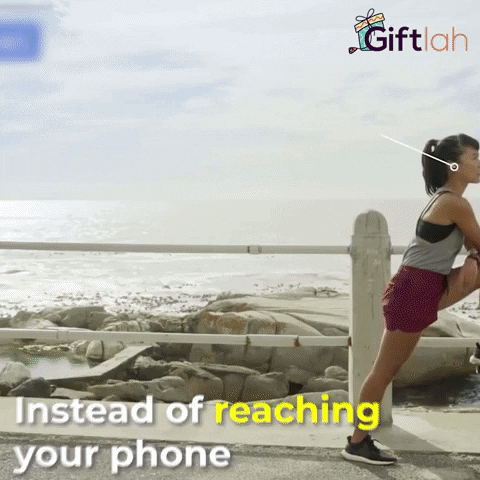 Offers Hi-Fi 8D sound quality. Boasting of Hi-Fi 8D stereo surround effect and active noise cancellation, these earbuds sound better than ever. Expect crisp & clear audio for calls and music.
Easy on the ears. Made of soft PC material and has an upper snap-in style, they fit your ears comfortably. They won't fall when you're on the move. And they won't hurt your ears or damage your hearing on long-term wear.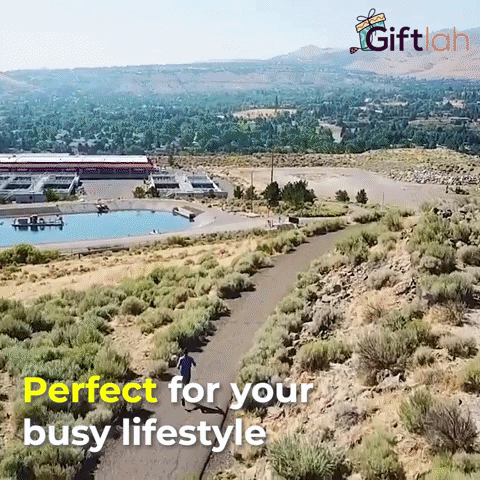 Pairs with all Bluetooth-enabled devices. Whether you're an iOS or Android user, these earbuds are just perfect. And with the latest Bluetooth 5.0, you can enjoy fast and uninterrupted connectivity.
Charging case with a built-in display. Come with a charging case that has a built-in LED display, you never have to guess when the earbuds are fully charged. Easily know at a glance when they're ready. Plus the case boasts of a 2000mAh charging capacity.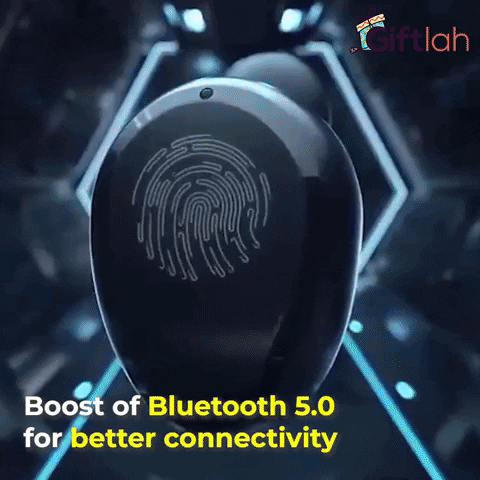 Multipurpose charging case. You'll be impressed with the case's versatility as it not only charges and stores the earbuds, it also serves as a phone holder and power bank to juice up other devices.
Wireless Bluetooth earphone earbuds,delivers a super high quality music listening experience with clarity,and a smooth bass response for enjoyment of all styles of music.
Light weight and great for sports and gym,running cycling,or a your favorite activity.
Upgraded Bluetooth V5.0 energy saving, super fast data transfer, and less interference.
Durable battery life, upto 3-6 hours of play back time and super long standby time.
Built in microphone allows these headphones to acts as a headset for hands free calling with mobile devices.
Use friendly design 
add new power display screen, charging cabin earphone power can be seen easily
Portable charger
The large capacity charging cabin can not only charge the headphone but also keep the mobile phone going and get rid of embarrassment of power failure of the mobile phone.
Intelligent noice reduction 
No delay carton payable games
say goodbye to restraint of wired headphones, operation is not affected. to award "Zero"delay technology it is not a dream to take your sister to play games!!
Fingerprint Touch Control
High face value and good texture 
It looks at Just as good
Painless wear